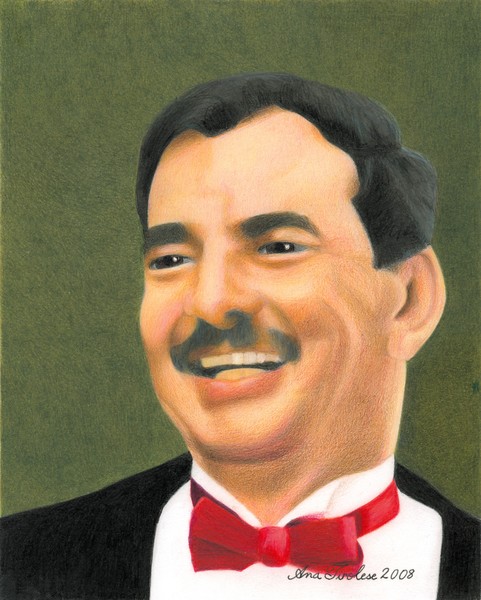 Completed portrait of Darrell, Yvonne's father
8" x 10"
Coloured Pencil on 90lb Stonehenge White Paper



Original reference photo of Darrell
This is the latest commission I have been working on. It was from a pretty small reference photo that was a bit blurry. However, all in all, I am quite pleased with the end result. The scan of the portrait does not do the colours justice. Despite tweaking and tweaking the colours in my photo management application, I was unable to get the colours to truly represent the real life coloured pencil portrait.
I will be shipping this portrait early next week. It is going to British Columbia too. With luck and a prayer, we will not have the courier fiasco of the last one.
Soon, it will be time to take down the art from the show at Williams. It has been a successful show. I have sold 5 pieces off the wall!